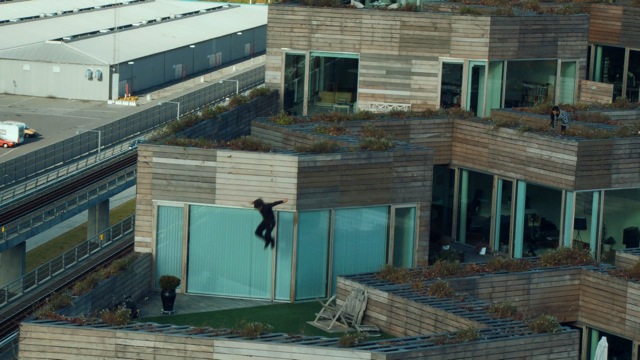 My Playground
Directed by Kaspar Astrup Schroder

2009

Denmark

50 minutes

English
My Playground is about parkour, a sport of leaping and bounding in order to traverse common urban obstacles such as walls and railings. Think of the stunts of skateboarding, but without a skateboard. This film follows a group of Danish 'traceurs' in the parkour group Team Jiyo, as they run and jump through Copenhagen, ignoring the paths laid down for them and making their own.
As members of Team Jiyo run over and through a stylish combination apartment complex/parking garage called Mountain Dwellings, the project's architect Bjarke Ingels considers the implications of their novel use of the built environment. And Team Jiyo furthers its plan for a park designed for parkour training.
Sponsored by Bill Thiessen, REMAX Performance.
Trailer