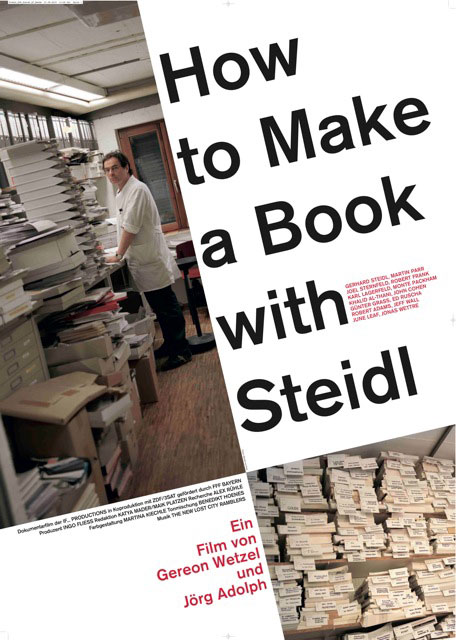 How to Make a Book with Steidl
How to Make a Book with Steidl
Directed by Gereon Wwetzel and Jorg Adolph

2010

Germany

88 minutes

German (with English subtitles)
How to Make a Book with Steidl follows Gerhard Steidl's production of Joel Sternfeld's iDubai photo book. A designer and printer since 1967, since 1996 Steidl has focused on photography books, producing collections of works by artists such as Mitch Epstein, Richard Serra and Susan Meiselas. Steidl's gallery books include work for the Whitney Museum, the Guggenheim, Bilbao, and the Los Angeles Museum of Contemporary Art.
A rare publisher, Steidl insists on running his own printing presses and personally checks every page leaving his shop in Gottingen, Germany. He says "the drug of ink smell and paper" pushes him to oversee every aspect of books he publishes.
Sponsored by Urbanink.
Trailer