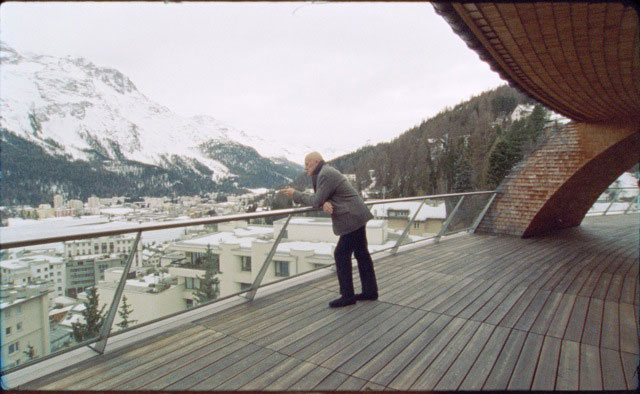 How Much Does Your Building Weigh, Mr. Foster?
How Much Does Your Building Weigh, Mr. Foster?
Directed by Carlos Carcas and Norberto Lopez Amado

2010

UK/Spain

78 minutes

English
A portrait of one of the world's premier architects, How Much Does Your Building Weigh, Mr. Foster? follows English architect Norman Foster's unending quest to improve the quality of life through design. By investigating his origins to how his dreams and influences inspired the design of emblematic projects such as the world's largest building to its tallest bridge, Foster offers some striking solutions to humanity's increasing demand on urban centers.
The film's title comes from a whimsical question put to Norman Foster by his hero, Buckminster Fuller, referring to the Sainsbury Centre for the Visual Arts, a building that looks light for its size, held up with a system of struts and tresses. You can see Fuller's influence in Foster's use of space frame construction elsewhere, in elements of his work on buildings such as the reconstructed Reichstag in Berlin, Beijing Capital International Airport and London's glassy, obelisk-shaped 30 St. Mary Axe.
The film allows Foster and others to talk about the metaphorical weight of his work, all the while, stressing the idea that improved quality in architecture results in improved quality of life for people who experience it.
Sponsored by JR Wagner Architect.
Trailer