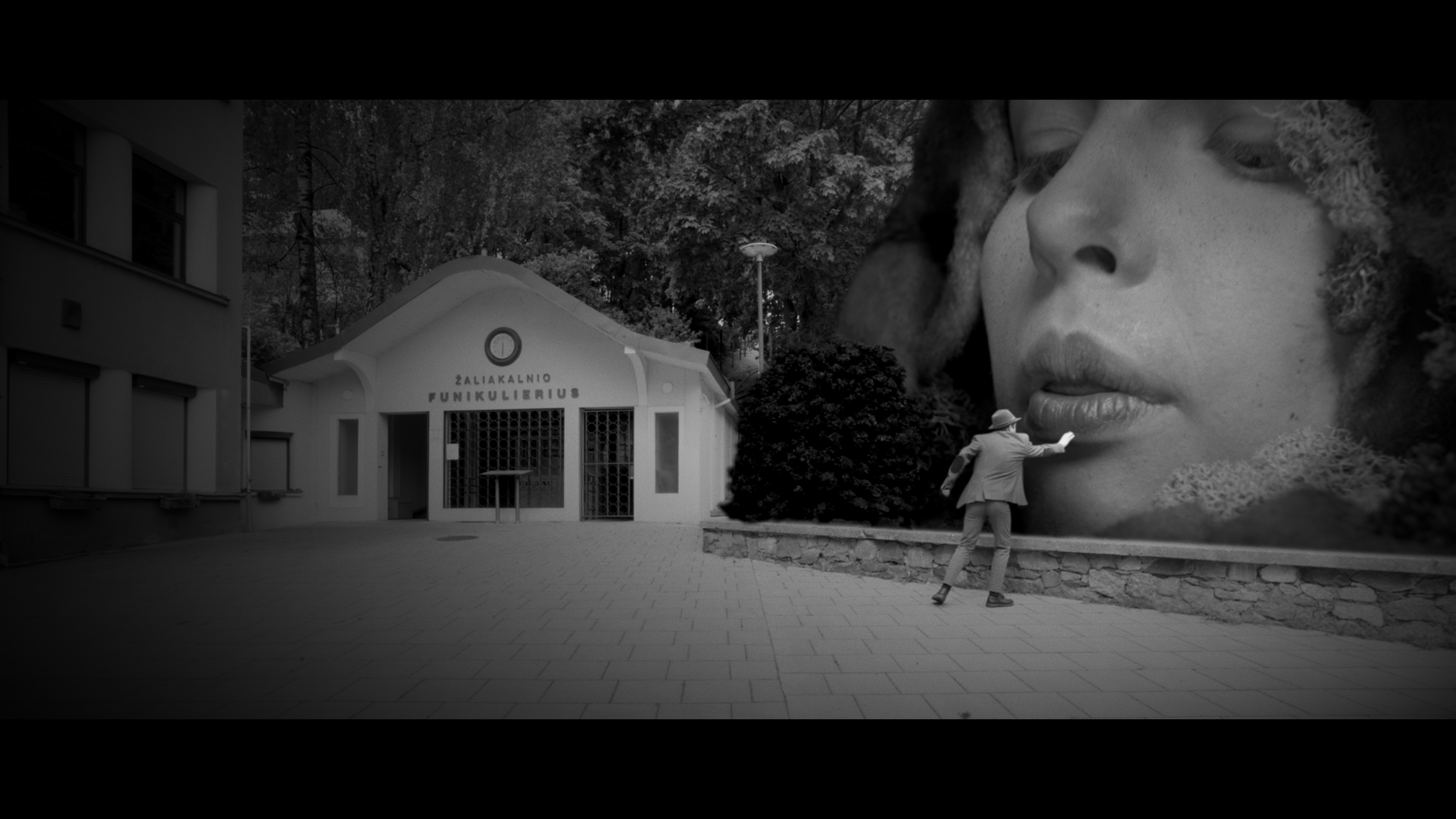 Klostės/Folds
Played at
April 10th, 2022 at 6:30 pm
Was online via
Cinematheque at Home
April 6th–10th, 2022
Directed by Aideen Barry

2022

Lithuania

64 minutes

non-verbal
Klostės translating as Folds/Pleats in English is a 4k nonverbal monochromatic stop-motion animated feature film based on a number of short stories, myths, and hidden histories of the Inter-War Modernist city of Kaunas Lithuania. This art film is directed by Aideen Barry but it is also a socially engaged moving image work created by citizens; artists, teachers, musicians, composers, young people, children, residents and volunteer groups whose main aim is to interpret and bring to life the invisible stories of this wunderkammer of a city of modernist gems.
The film's main scenes are inspired by short stories written by amateur and professional writers under the supervision of Kaunas based acclaimed writer Sandra Bernotaitė. The film stars Kaunas residents, dancers from the internationally acclaimed Dance Group AURA and is accompanied by compositional arrangements and sculpted sound scores by the award winning composers Arūnas Periokas and Patris Židelevičius, and Ieva Raubytė whose practises are all connected to this former capital of Lithuania. The film was created to celebrate Kaunas as a 2022 European Capital of Culture.
Sponsored by Giles Bugailiskis and Margo Foxford.