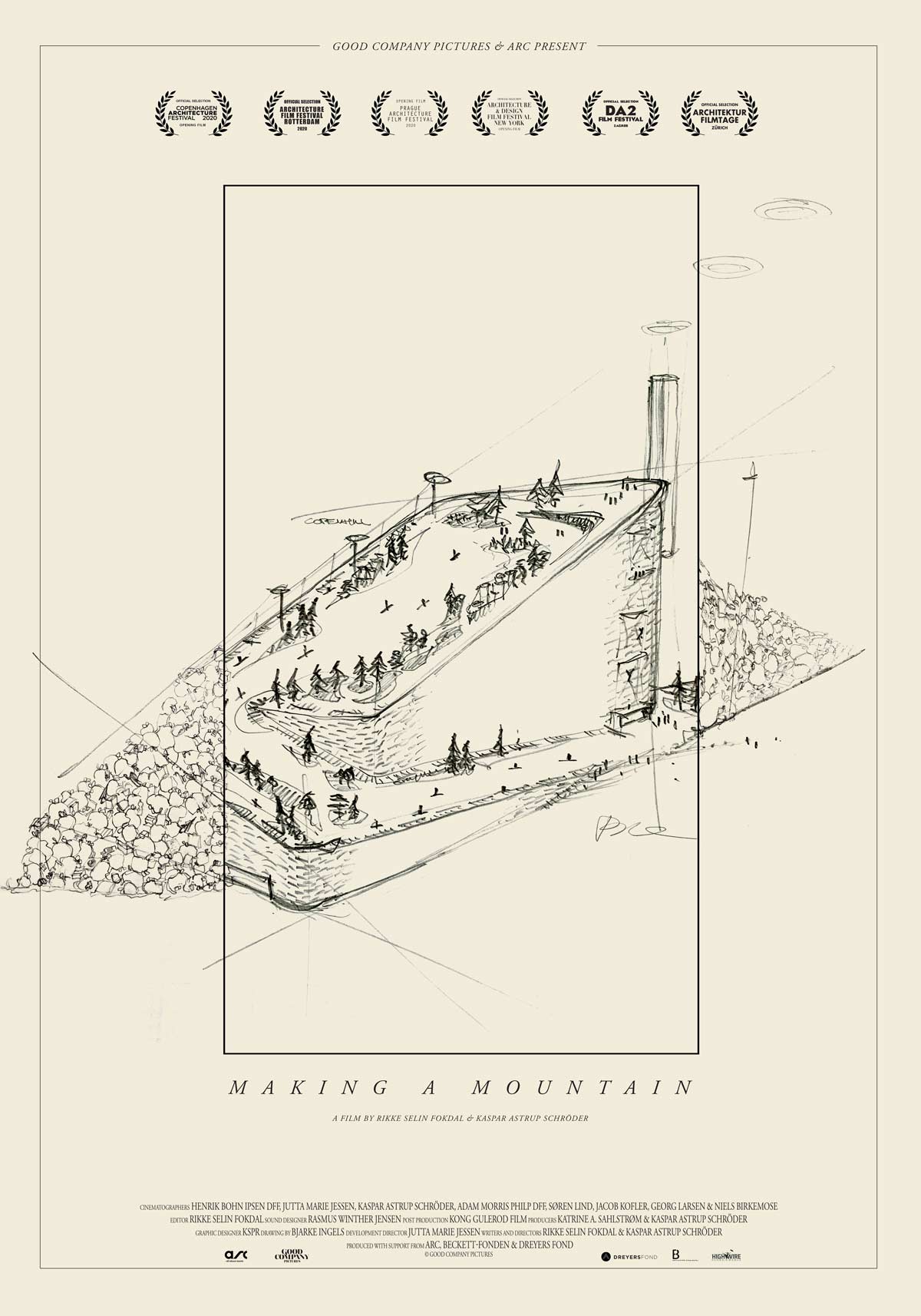 Making a Mountain
Was online via
Cinematheque at Home
April 14th–18th, 2021
Directed by Rikke Selin Fokdal and Kaspar Astrup Schröder

2020

Denmark

55 minutes

Danish (with English subtitles)
"Wilkommen, bienvenue," the CEO sang in 2011 when BIG won the architecture competition for a large waste-to-energy plant with a ski slope on top. A camera has followed the process since the tentative beginnings of what became known—from the very first sod cut—as a visionary project that combines waste management and infrastructure with spectacular architecture and a recreational urban space.
But it is going to be an uphill struggle…
The challenges soon pile up along with questions: How do you even combine a waste-to-energy plant with a ski slope? How far is a property developer willing to go? And how much can an architect actually push through when all is said and done?
In a cinematic construction site symphony, we follow our main characters from the popping of champagne corks and the vision taking off, through broken dreams about smoke rings and abrasions from artificial snow, to the first trip down the black slope.