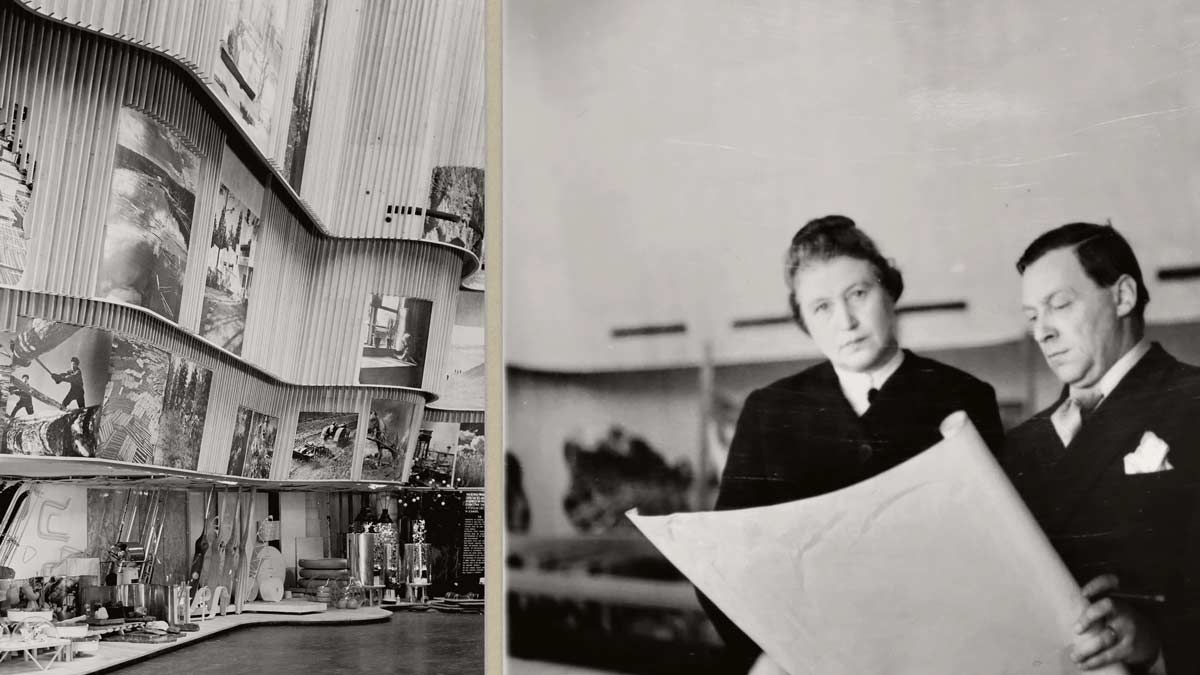 Aalto
Was online via
Cinematheque at Home
April 14th–18th, 2021
Directed by Virpi Suutari

2020

Finland

90 minutes

Finnish (with English subtitles)
Finnish architect Alvar Aalto holds a unique position amongst his peers, having brought a humanist influence to architecture by creating spaces that serve our social, psychological, and environmental needs.
Considered to be one of the great masters of the 20th century movement, Alvar's success was also directly tied to that of his wife, Aino, who studied alongside him at the Institute of Technology in Helsinki. Married in 1924, the Aaltos rose to international fame thanks to projects such as the Vyborg Library in Russia and the Paimio Sanatorium in Finland, and crucial support from patrons such as the Rockefellers, who appointed Aino as creative director of their modern furniture brand, Artek.
This documentary provides an extraordinary insight into the couple's intimate love story and their joint contribution to the world of modernist architecture.