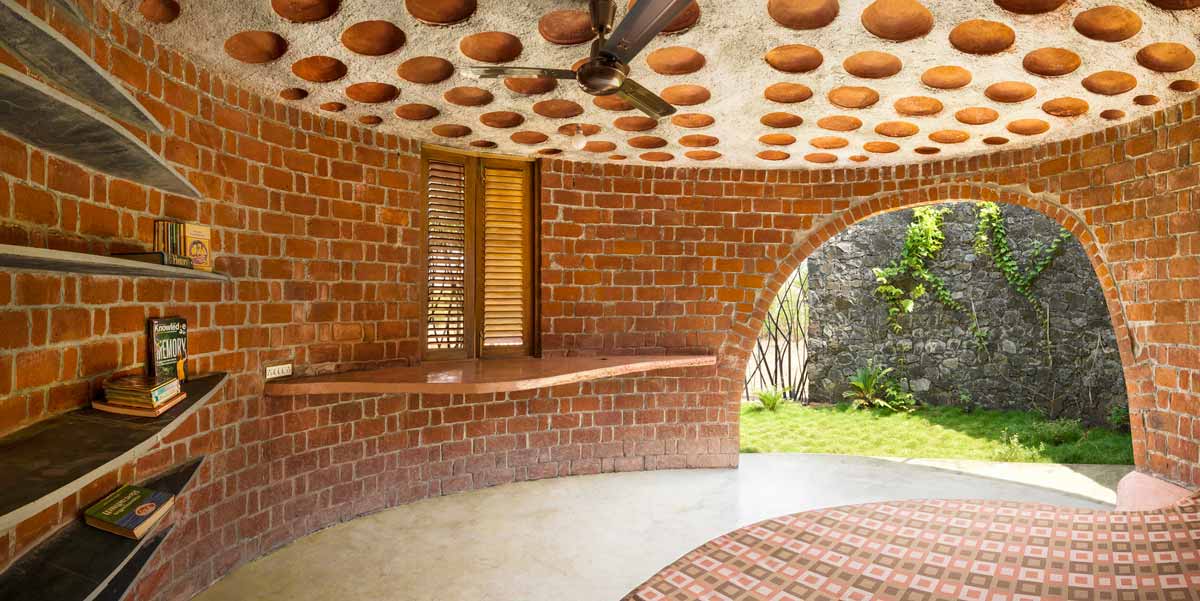 Uncommon Sense: The Life and Architecture of Laurie Baker
Uncommon Sense: The Life and Architecture of Laurie Baker
Directed by Vineet Radhakrishnan

2016

India

68 minutes

English
Laurence Wilfred Baker (1917–2007) was a British-born Indian architect and artist. Renowned as an eccentric pioneer of cost-effective, energy-efficient design, and organically expressive brickwork, his humanitarian architecture—although humble—refused to be boring.
In this fascinating film, directed by the architect's grandson, Laurie Baker himself tells his remarkable life story, while giving detailed tours of architectural works, including his own home and studio, which intricately embody his unique ethical and material philosophy. A gifted storyteller, it is through a series of brief anecdotes and asides that Baker associates his holistic design ethos with an unusual set of life experiences: a serendipitous encounter with Mahatma Gandhi (who was impressed by the architect's hand made shoes); his experience caring for lepers as a missionary during the war; and his time spent building hospitals in remote villages in the Himalayan mountains.
As an outsider, Baker took intense delight in discovering and re-interpreting the vernacular building traditions of India. Over the course of a long career, he built many affordable houses, schools, hospitals, and public institutions; advised governments on housing policy; and founded COSTFORD, the Centre of Science and Technology for Rural Development. Among his most iconic works, however, is a popular coffee house which coils up in the form of a spiral.
In 1990, the Government of India awarded Laurie Baker the Padma Shri award for his service in the field of architecture. In 1992, he was awarded the Roll of Honour by the United Nations.
Trailer