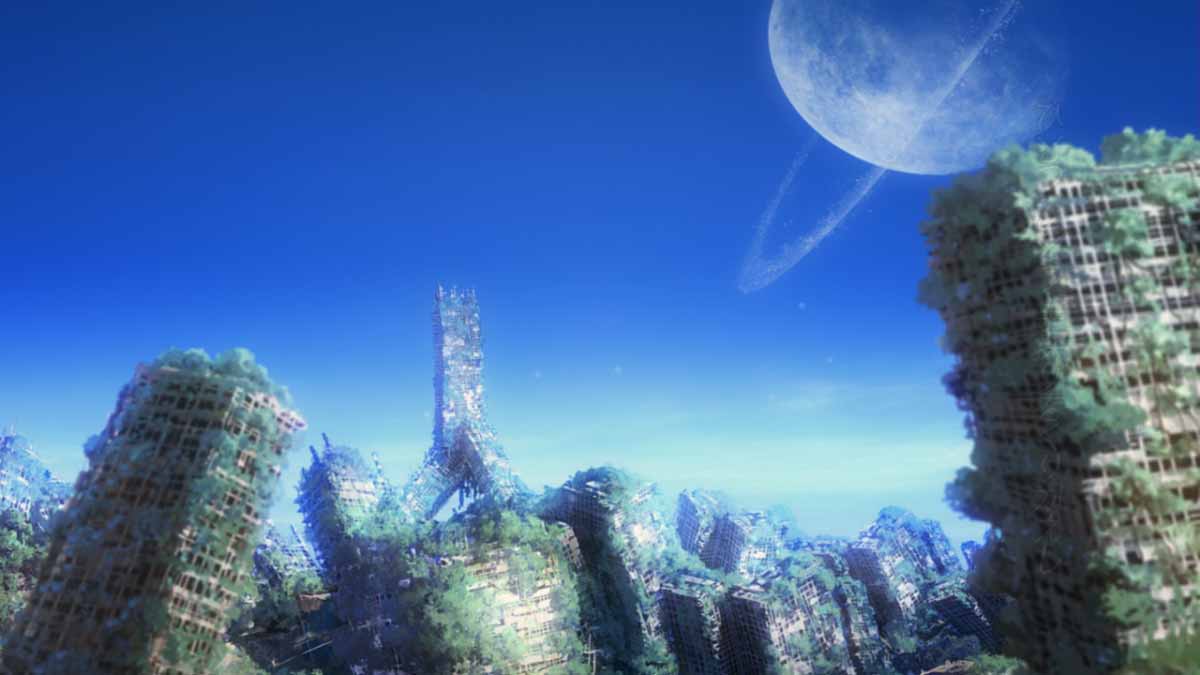 Patema Inverted
Directed by Yasuhiro Yoshiura

2013

Japan

99 minutes

English
This award-winning Japanese thriller is an excellent example of the Anime film genre. These animated sci-fi/fantasy films emerged alongside vivid graphic narratives known as Manga. Lawrence Bird, an architect, educator, and urban media theorist, wrote his doctoral dissertation on the subject, and will introduce this exciting, but family friendly film. [Ages 8 and up.]
The post-apocalyptic storyline concerns two youngsters separated by opposing gravities. Princess Patema (Yukiyo Fujii) lives in an underground world of tunnels, the abandoned ruins of a former industrial complex. She falls into a pit and flies up to the surface world where the reverse gravity threatens to pull her into the sky.
Fortunately she's rescued by the gallant Age (Nobuhiko Okamoto), a teenage boy living in the above-ground repressive society. Despite warnings not to consort with the "inverts" living down below, he befriends Patema who literally clings to him for dear life.
At once a touching adolescent love story and a visually evocative portrait of society torn apart by literally competing forces, Patema Inverted is an uncommonly ambitious animated effort that beautifully illustrates the need for both physical and emotional connections in a topsy-turvy world.
Trailer