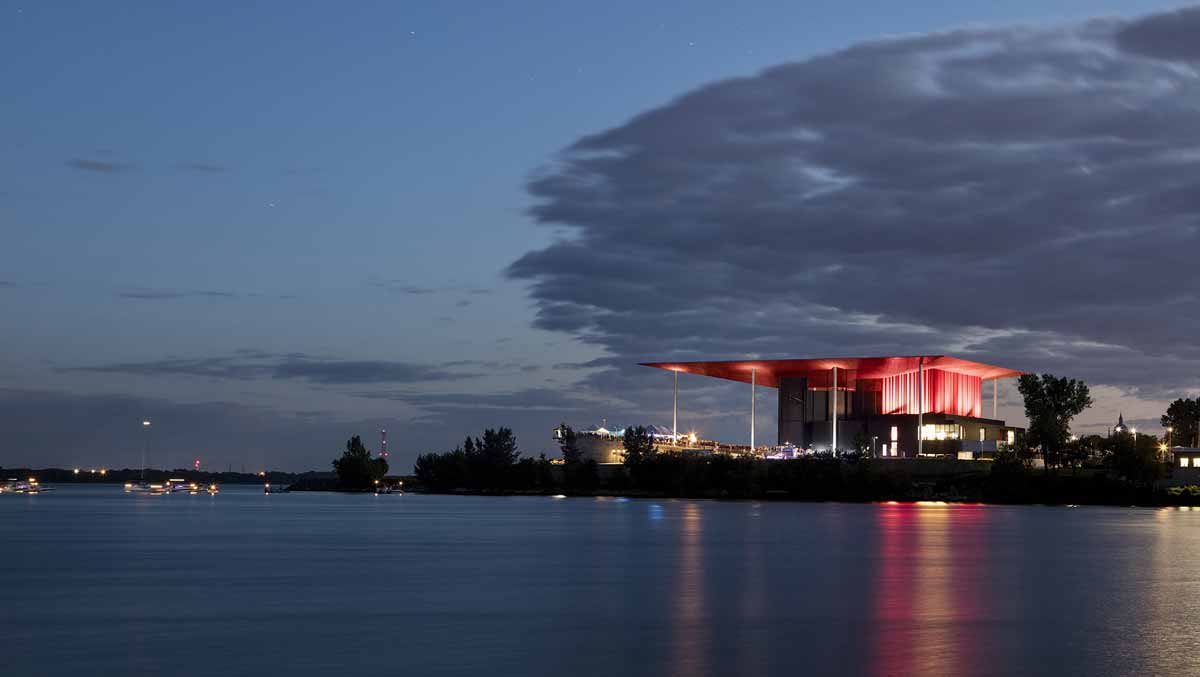 Amphithéâtre Cogeco at Trois Rivière
Amphithéâtre Cogeco at Trois Rivière
Directed by Antti Seppänen

2016

Canada

47 minutes

French/English (with English subtitles)
In this documentary, produced over a period of three years, Quebec architect Paul Laurendeau reflects on the many crucial design decisions, influences and collaborations, that enabled him to bring his competition winning design to successful fruition. 


Perched on the banks of the St. Lawrence River, Amphithéâtre Cogeco balances bold gestures within a powerful site exposed to the elements. Ultimately, it is the vulnerability and openness of this place, as experienced in the intimate magic of musical performance, that wins over both the artistic community and a skeptical public.
The Finnish filmmaker, Antti Seppänen, has produced a series of documentary portraits of emerging architects in Finland. The films are remarkable in their use of subtle montage to bring out unspoken dimensions of the design process. This is not the first of his films to be featured in Canada, and we hope there will be many more.
Trailer