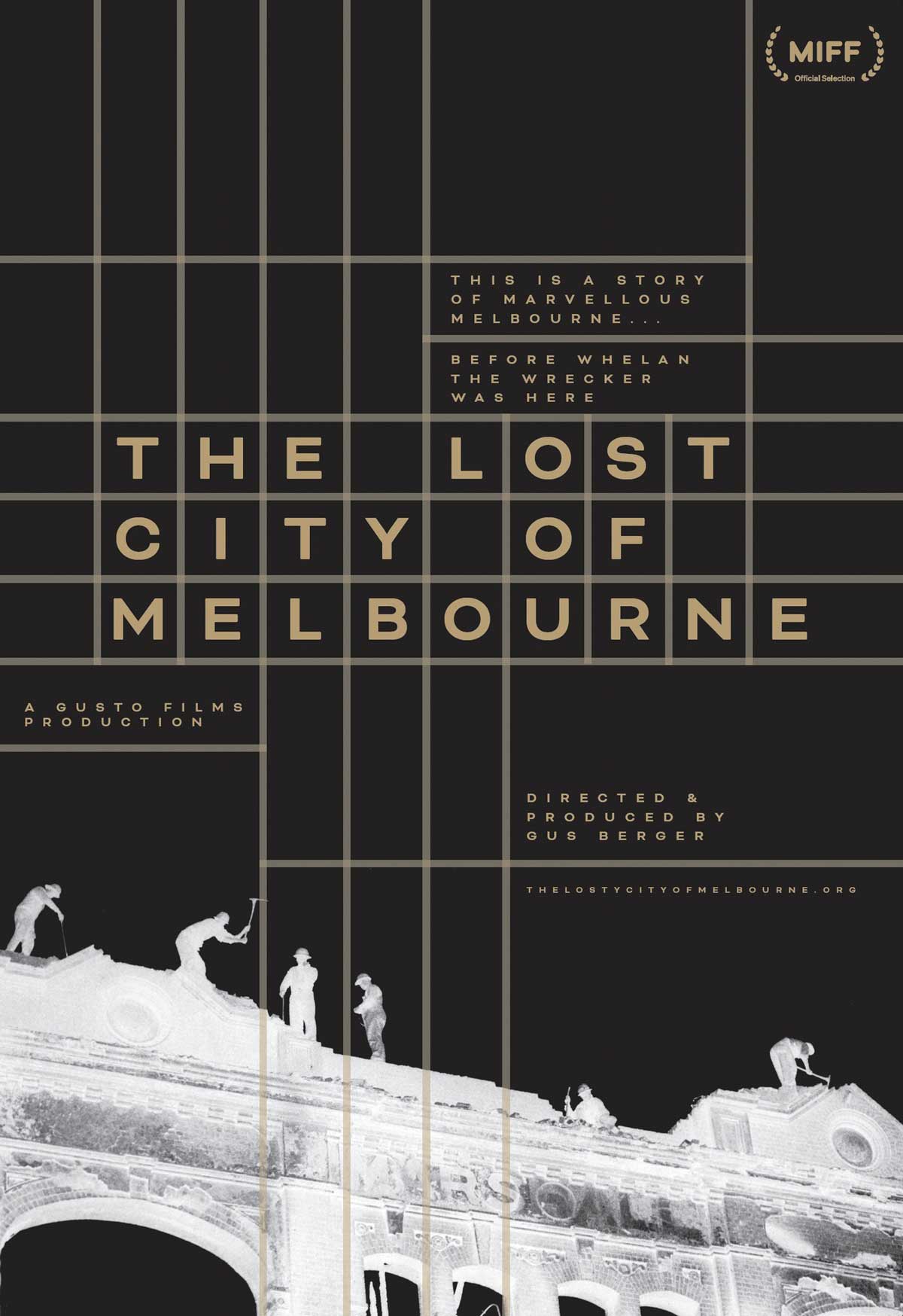 The Lost City of Melbourne
The Lost City of Melbourne
Directed by Gus Berger

2022

Australia

80 minutes

English
Melbourne has been an epicentre of arts and culture since the 1850s. It's where the world's first film, The Story of the Kelly Gang, was made, and where the early 20th century saw the rise of back-alley movie theatres and outdoor cinemas across city districts—CBD, Brunswick, St Kilda and Preston. But in the 1950s, when Melbourne hosted the Olympics and Queen Elizabeth II, an idea took hold that the city's Victorian architecture made it look the opposite of a modern metropolis. And so began a demolition blitz that paved over a century's worth of built heritage, razing many of the city's movie theatres.
Featuring rare archival video and photography as well as the invaluable input of key historians, this loving and revelatory work of local history allows us to reimagine the former glory of Australia's film and art capital. In examining Melbourne's rich architectural and social past, director Gus Berger (Junked, MIFF 2014) also prompts consideration as to how continuing development and gentrification may impact the city's artistic lineage and treasured landmarks. The Lost City of Melbourne is a celebration not just of Melbourne's beloved, bygone picture palaces, but also of its enduring relationship to the cinema itself.

Sponsored by Urban Idea.
Trailer