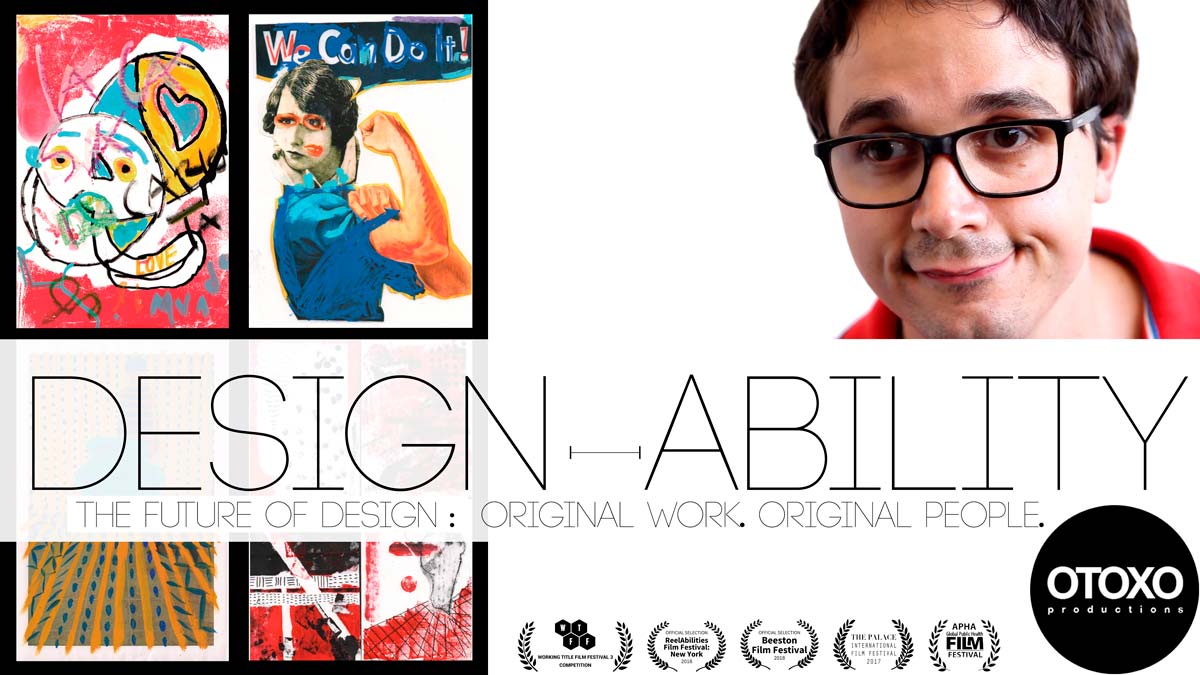 Design-ability
Directed by OTOXO productions

2017

Spain

34 minutes

Spanish (with English subtitles)
Comments by Andrew Boardman, Manoverboard
In a visual world, original design is more valuable than ever—and harder to find. As advertising agencies strive to be different, one just is. La Casa de Carlota produces beautiful campaigns for clients like Nestlé, San Miguel, Danone and Barcelona's City Council, competing with the best in the business. Their artists have Down's syndrome and autism. Their conditions, that so many see as their flaws, are at the heart of the company's success. Design-ability explores the value of difference through the experiences of Odile, Joan, Quim, Carlo and Sophie and their unique approach to their lives, work and creativity.
OTOXO produce documentaries in a unique way, through a programme where talented but inexperienced aspiring filmmakers from all over the world are given the opportunity to receive training and co-direct a documentary with OTOXO for Barcelona TV and international festivals. The nature of the programme also allows these films to be non profit productions which are independently financed meaning OTOXO are free to produce films about the human faces and unheard voices behind big social issues, and the pioneering and innovative people that are shaping social change. If you'd like more information, or would be interested in joining the programme, visit www.otoxoproductions.com.

Sponsored by Winnipeg Public Library.
Trailer